Bust of Sesshu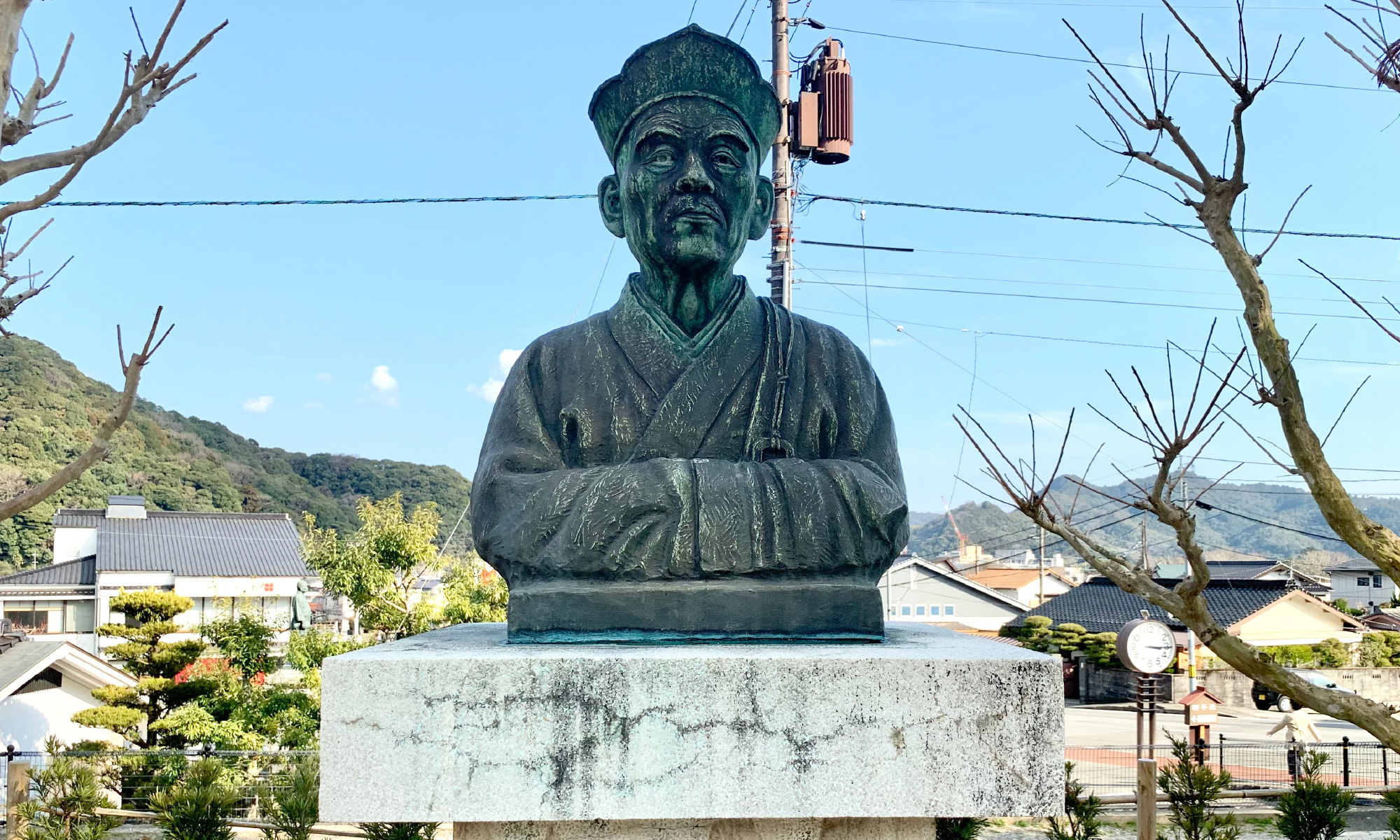 Sesshu was a Zen monk active during the second half of the 15th century and one of the great masters of ink wash painting in Japanese art history. He was born in 1420 in Bitchu Province, which is now part of Okayama Prefecture.
Around the age of 40, Sesshu moved to Yamaguchi. Based in a studio called Unkokuan, he painted many works that have come down to the present.
In 1467, Sesshu traveled to Ming-dynasty China onboard a trade ship dispatched by the Ouchi clan, which ruled Yamaguchi at that time. In China, Sesshu studied painting and saw Chinese landscapes that influenced his later works.
Sesshu returned to Japan in 1469 and lived in Yamaguchi for a while before going on a trip wandering around the country for nearly two decades. He painted many masterpieces at his Unkokuan studio after returning to Yamaguchi around 1486.
His Landscapes of the Four Seasons, which is a national treasure, was painted that year.
Sesshu's Unkokuan studio has been restored at the foot of the mountain across from here.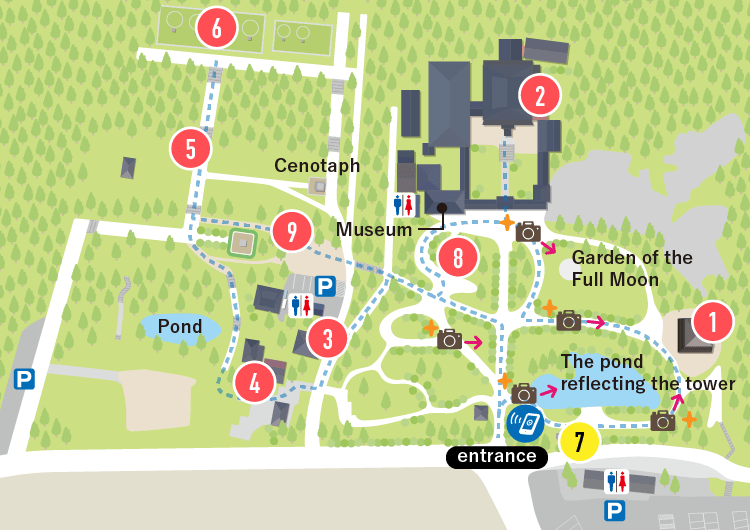 Rurikoji Temple Five-Storied Pagoda
Rurikoji Temple
Chinryutei
Rozando Tea House
Nightingale Flagstones
Kozan Cemetery
Bust of Sesshu
Statue of Ouchi Hiroyo
Crape Myrtle Tree
Restroom
Parking
Audio guide
recommended walking route
Background Music Credits
音の園(Oto-no-sono) oto-no-sono.com/ 『鳥居』 (Torii—Sacred Gate)